Wear it, don't carry it!
The new Montane Gecko Ultra V+ is a perfect synergy of science and practical experience. Combining clothing and pack expertise to create a trail running vest pack of elegant simplicity and technical capability.
Made for runners by runners, the GECKO VP 5+ builds on 100,000's kilometres of experience. An improved, anatomically driven body-hugging fit that's as secure as a Gecko!
With increased accessible storage and POLYGIENE® permanent odour control you now wear, rather than carry your kit when moving fast on trails and in the mountains.
Due to the close-fitting nature of these packs and vests, we use the chest measurement to determine the correct size.
UNISEX PACKS

S 

M

L

Chest Size

76 - 92cm

30 -36in

88.5 - 102cm

35 - 40in

99.5-114.5

39-45in
RAPTOR Air
RAPTOR Air 4-way stretch breathable fabric
POLYGIENE®
POLYGIENE® permanent odour control
Bottles included
2x 360ml Montane SoftFlasks™ included
Dynamic control
Zoned dynamic stability control, Minimal construction
Side fastening
¼ length closure zip, Elasticated hem with silicone grippers
Multiple pockets
Multiple easy-access pockets for essential food, hydration and kit
Active fit
Pull-on style vest, Ultra close active fit
Fabric Specifications
80% RAPTOR Air polyester, 20% elastane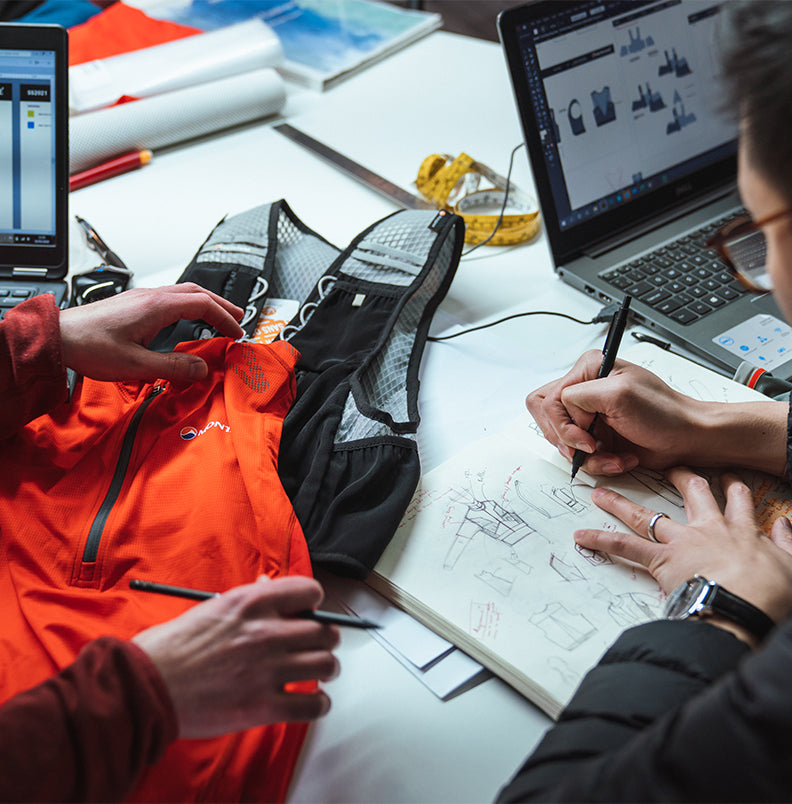 Designed for performance


'It's about doing what Montane is; Further. Faster. Lightweight kit.

The Gecko Ultra V+ is stripped down to the bare bones yet still functional.'

– Keith Cheung, Montane Senior Designer.

Designed for performance, the Gecko Ultra V+'s minimalist design removes distraction and restriction. A close active fit that is breathable and comfortable, whilst multiple easy-access pockets allow for efficient fuel and kit management without compromising movement.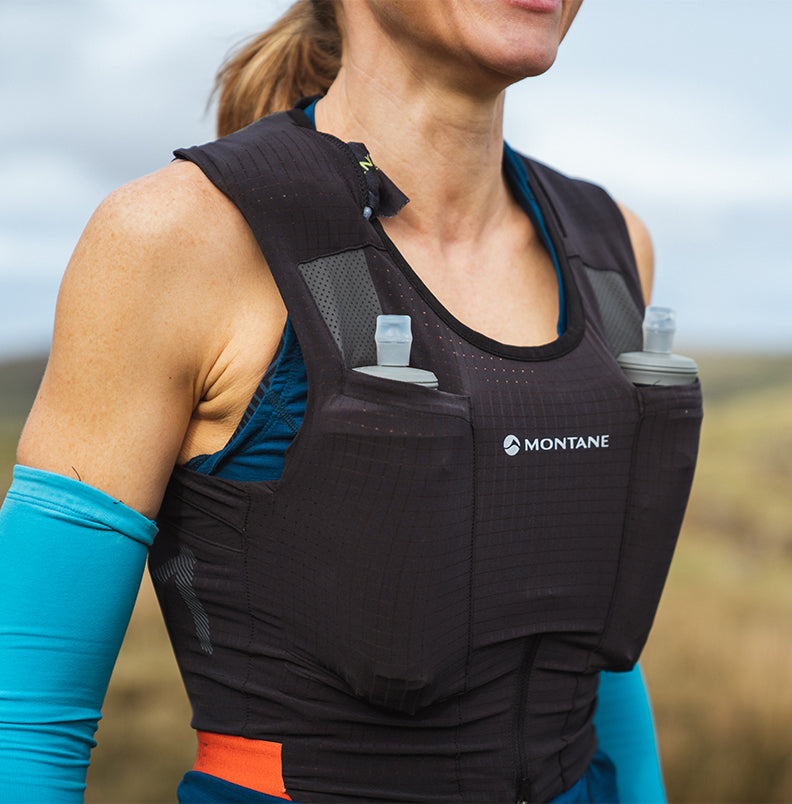 Tested by our athletes
Born of extensive testing by some of the world's premier ultra-endurance athletes and years of intense design, the Gecko Ultra V+ uses less to do more.

Its refined feature set is ergonomically placed to maximise useability and the RAPTOR Air 40way stretch breathable fabric utilizes zoned dynamic stability control to ensure load carrying stability.

'it's radically different from anything I've ever used. It's got that cross between running clothing and a pack – nothing I've seen before"

– Montane Athlete Debbie Martin-Consani.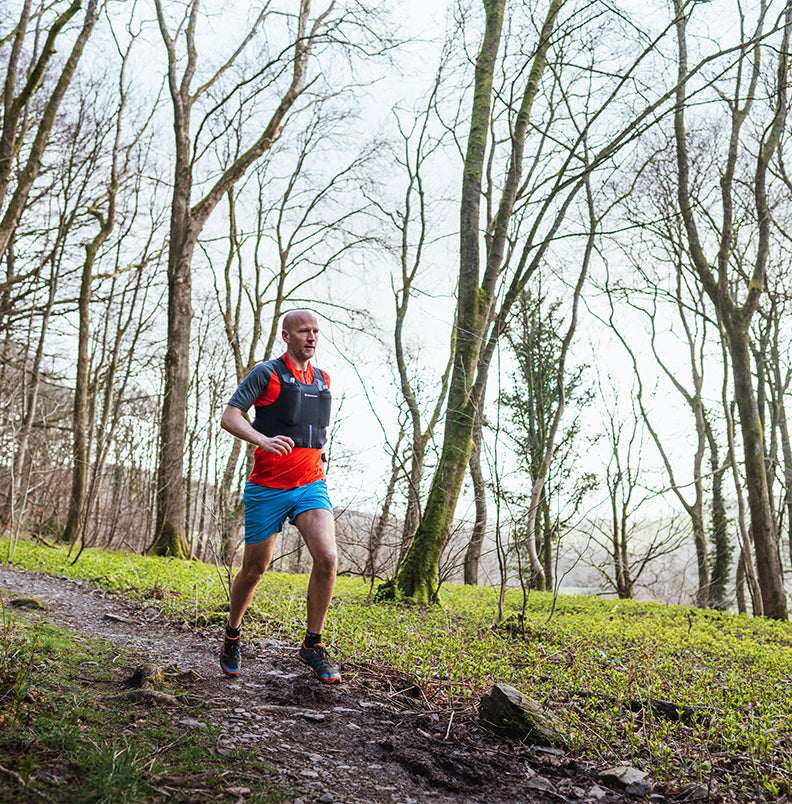 Wear it, don't carry it
Some will call it a vest top others a pack, all we know is it's the perfect fusion of the two delivering the ultimate in anatomically fitted storage for carrying the essentials when running on the limit.

Combining clothing and pack expertise the Gecko Ultra Vest fits close like a garment but with a multitude of pockets for carrying the essentials when racing or training hard.

'it's so different to a normal pack. It feels much more a part of you than like a garment, so when you are running and moving with it you feel like you aren't wearing anything extra.'

– Montane Athlete Tom Hollins