A lightweight durable and incredibly stretchy fleece jacket
The men's Fury Hoodie is a technical hooded fleece jacket designed to provide reliable warmth across a wide range of activities. The THERMO STRETCH brushed back fleece offers 4-way stretch for unrestricted movement, making the Fury an ideal choice for active pursuits where mobility is essential. The brushed fleece provides excellent warmth and comfort while the smooth nylon face offers incredible durability and abrasion resistance.

Outstanding moisture management and breathability help ensure you stay comfortable while working hard. All of this combines to create a men's fleece jacket that has the breathability and comfort needed for hiking, trekking and fastpacking, along with the durability to be at home in the mountains for mountaineering, climbing and ski touring.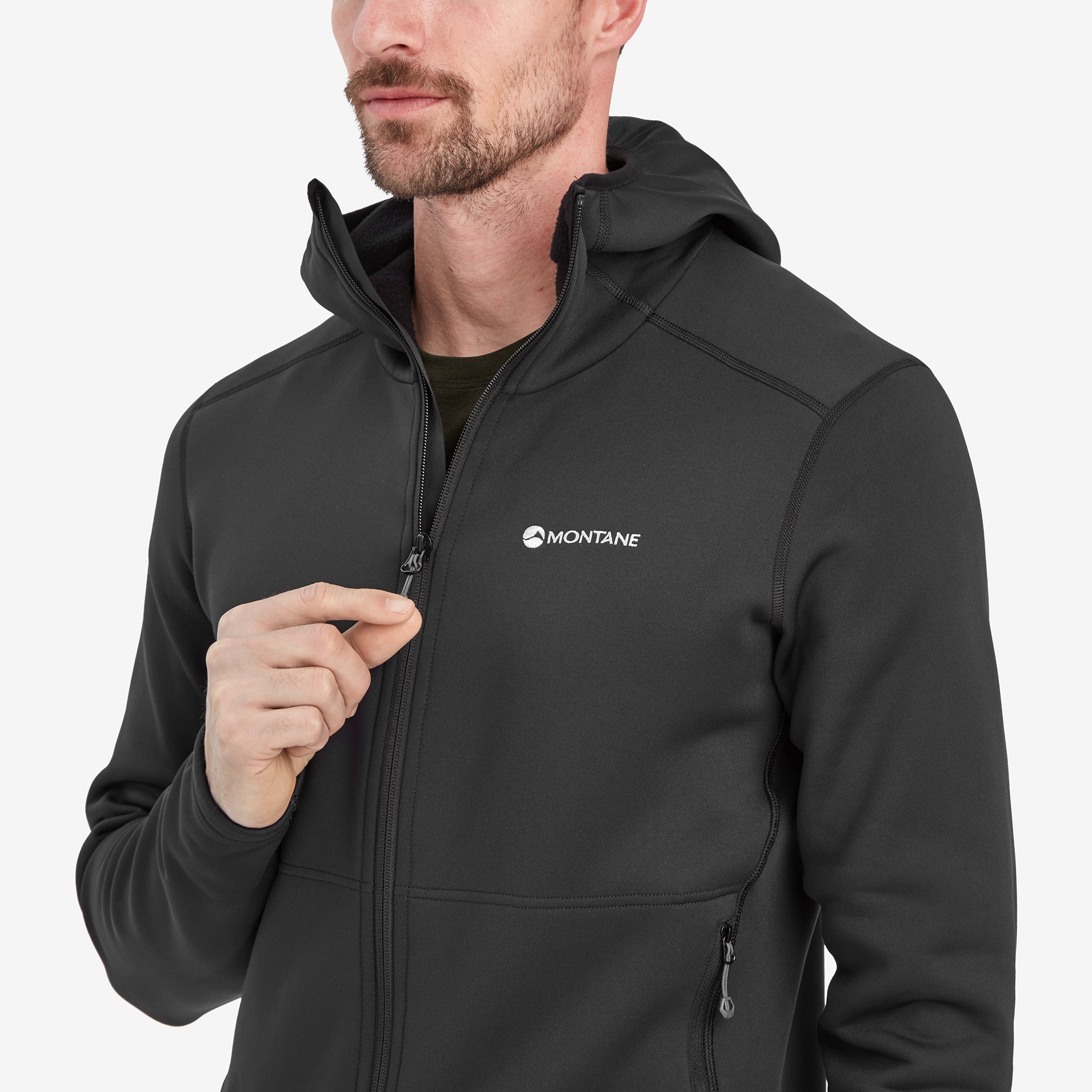 Front Zip
Full length YKK VISLON® front zip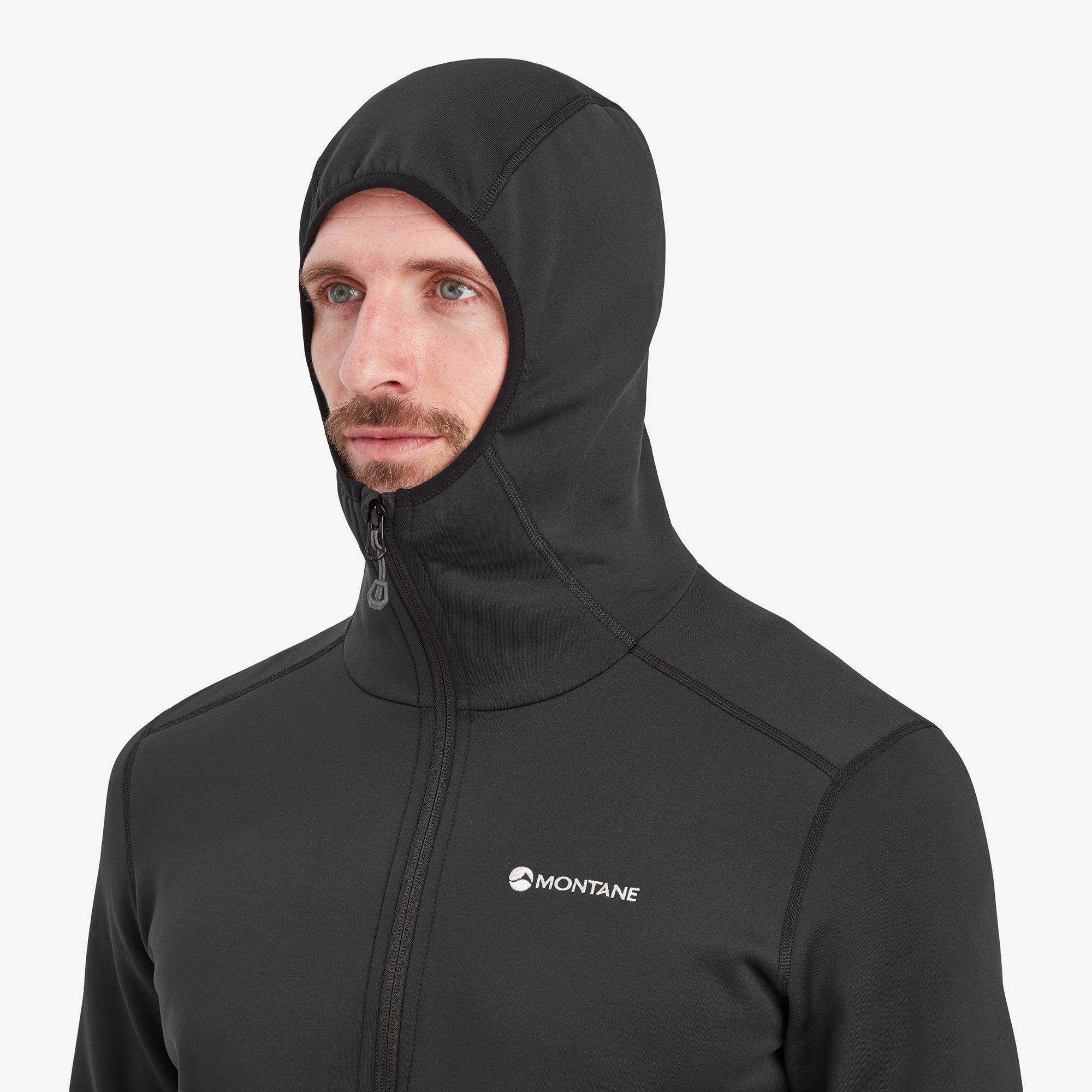 Helmet Hood
Snug fit under helmet hood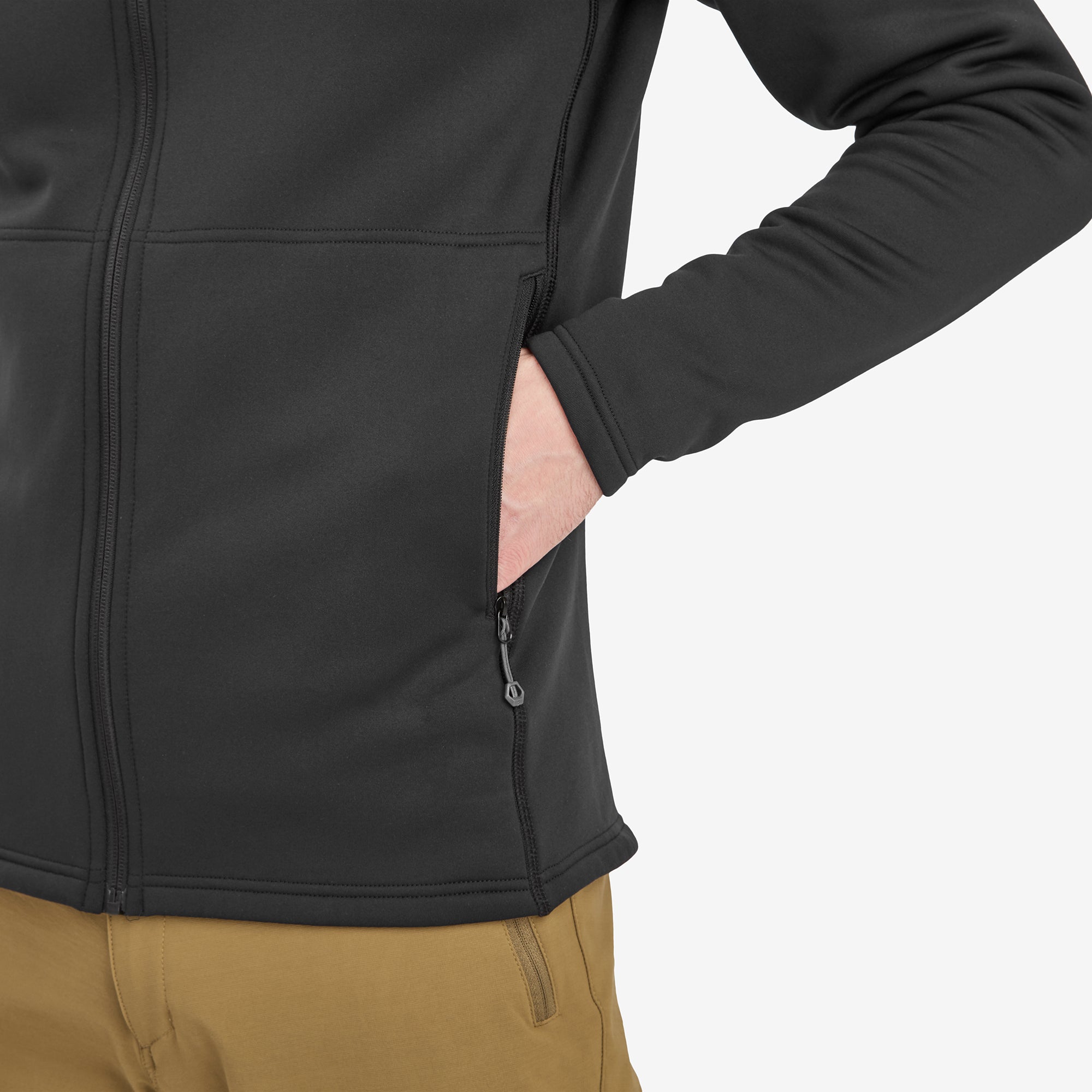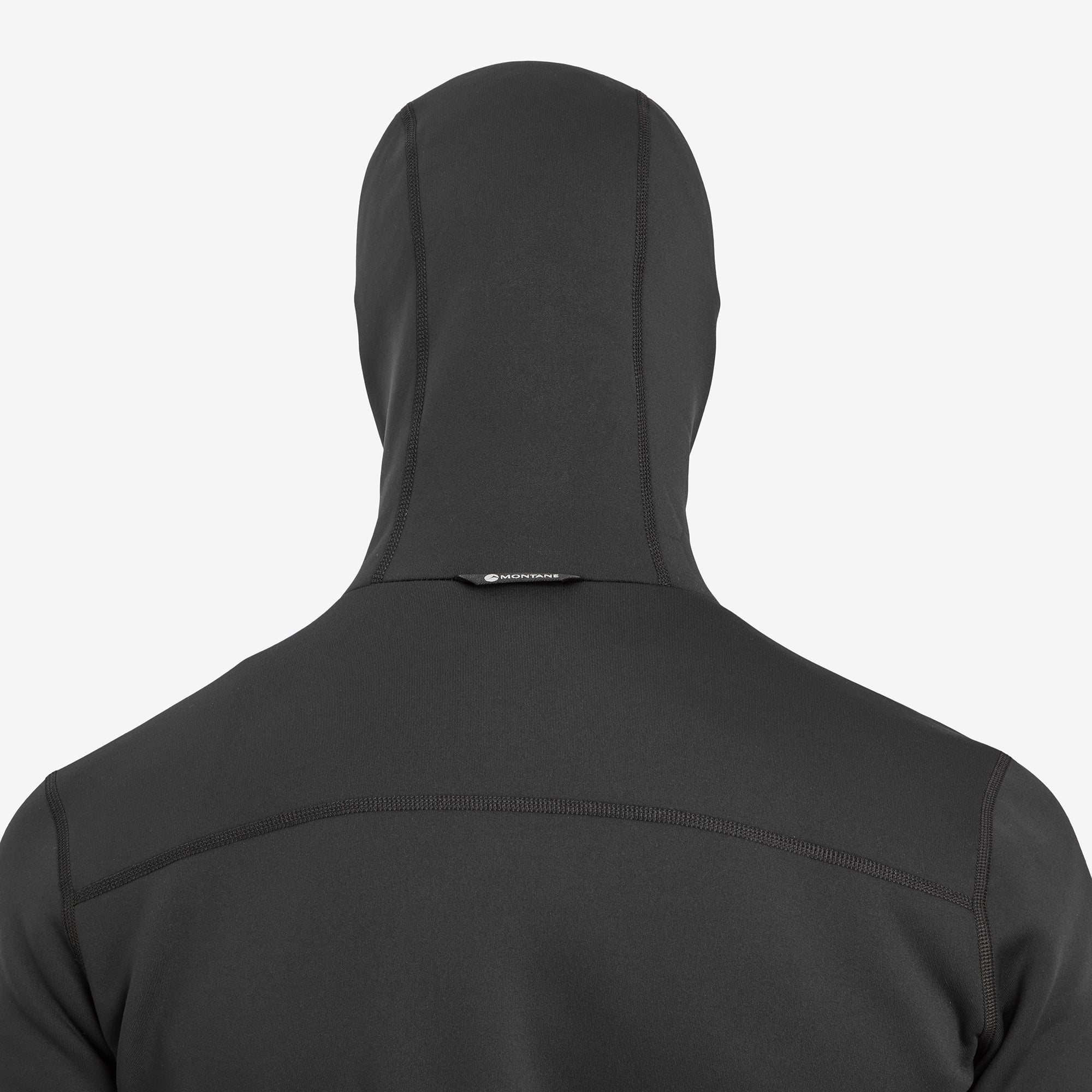 Hem & Cuffs
Low profile hem and cuffs
4 Way Stretch
4-way stretch for unrestricted movement with low profile flatlocked seams for a comfortable fit
Abraison Resistant
Highly durable and abrasion resistant smooth nylon face
Moisture management
Excellent moisture management and breathability
Suitable for
Hiking, Walking, Mountaineering, Climbing, Trekking, Fastpacking, Expedition, Ski Touring
Technology
THERMO STRETCH brushed back fleece
Materials
51% Polyester, 39% Nylon, 10% Elastane
THERMO STRETCH fabric. Built for durable performance.
The key to the Fury's performance is in its unique fabric construction. The inner face of the fabric is a soft brushed polyester fleece, trapping warmth and providing incredible comfort when worn. The outer face of the fabric is a smooth nylon surface which provides excellent durability and abrasion resistance. Elastane is knitted into the fabric structure to provide impressive 4-way stretch throughout, allowing you to move and reach without restriction.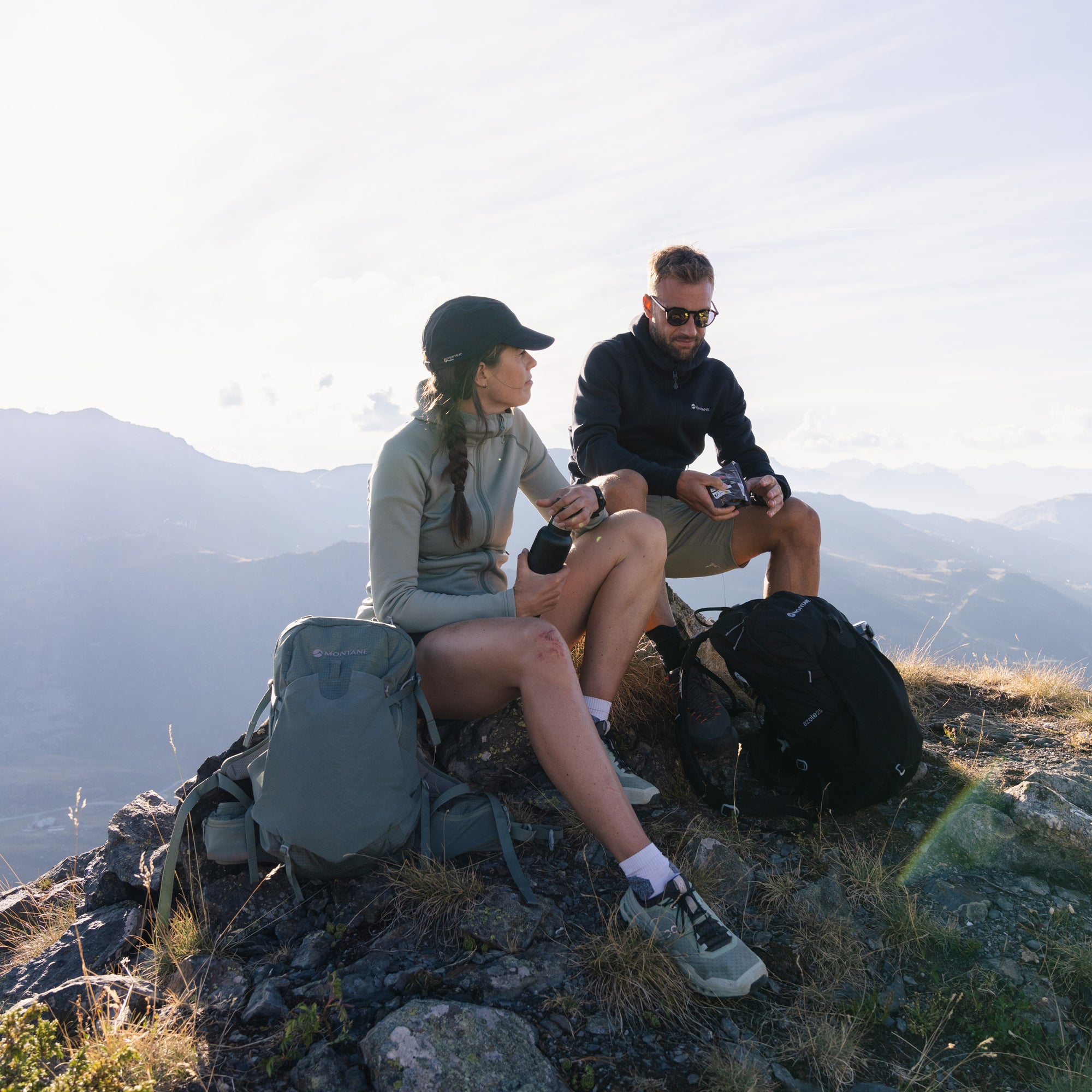 Exceptional moisture management.
The unique polyester and nylon fabric construction is what gives the Fury its outstanding moisture management properties. The polyester inner fleece is hydrophobic, taking moisture and pushing it to the outer face. The nylon outer surface is more hydrophilic, drawing moisture to it allowing it to disperse and evaporate. Moisture is constantly getting moved from the inner to the outer face of the fleece, keeping you drier and more comfortable, even during high exertion activities.